Peace Out Running Gaiters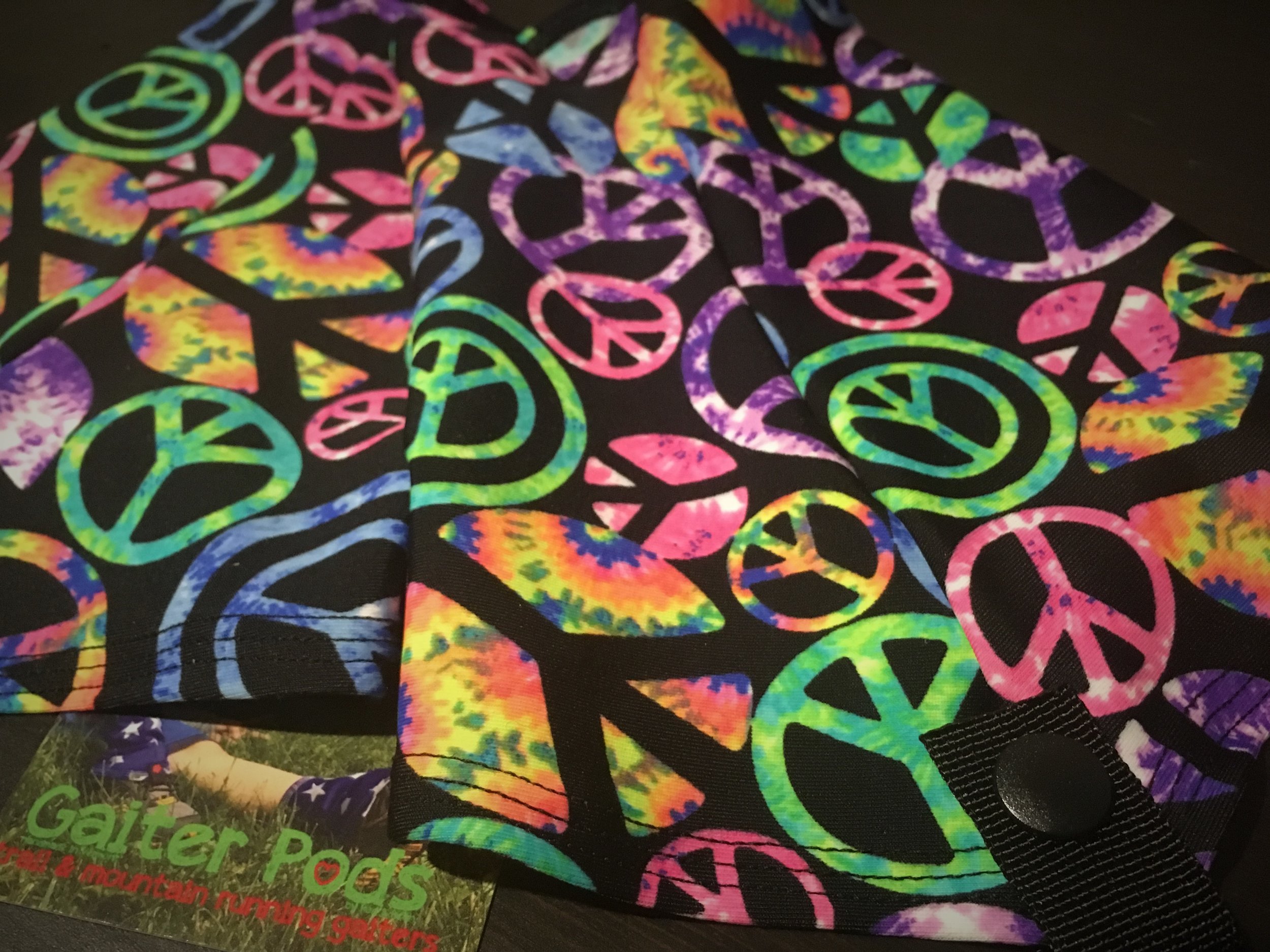 Peace Out Running Gaiters
Get out the door in these 'Peace Out' Trail Running Gaiters. They are sure to complete your race day or training runs look!

Fun and practical, they are sure to inspire happiness during races and on training runs while keeping debris out of your running shoes.
100 Mile, Ultra Marathon Tested.
sold out
Gaiter Pods have crossed the finish line of some of the toughest trail races, including the UTMB.
**Note: Colors/pattern cut may vary from that displayed above, but will retain the look (likeness only).

Made with 4-way stretch spandex/lycra. Attaches to the front of your running shoe via nylon webbing & CPSIA compliant snaps, so no worries about weather/wash rusted metal hooks or cutting your fingers mid-race on a hook. Attaches to the back of your shoe via Velcro. Soft Velcro is sewn to the inside back of the gaiter and attaches to your shoe via the sticky-back Velcro included with your purchase. Simply place sticky-back Velcro on your shoe where the gaiter feels most comfortable and secure, and pull down the gaiter into position. All seams are serged and cover-stitched.

Size Guide - Based on Running Shoe Size
XS: <7W; <5.5M
Small: 7-9 W; 5.5-7.5 M
Medium: 9.5-11 W, 8-9.5 M
Large: 11.5+W/ 10+ M

Free domestic First Class USA shipping.

Gaiter Pods Running Gaiters are handmade in beautiful Vermont. May they inspire many happy and adventurous runs!
Handmade, totally unique, completely you.